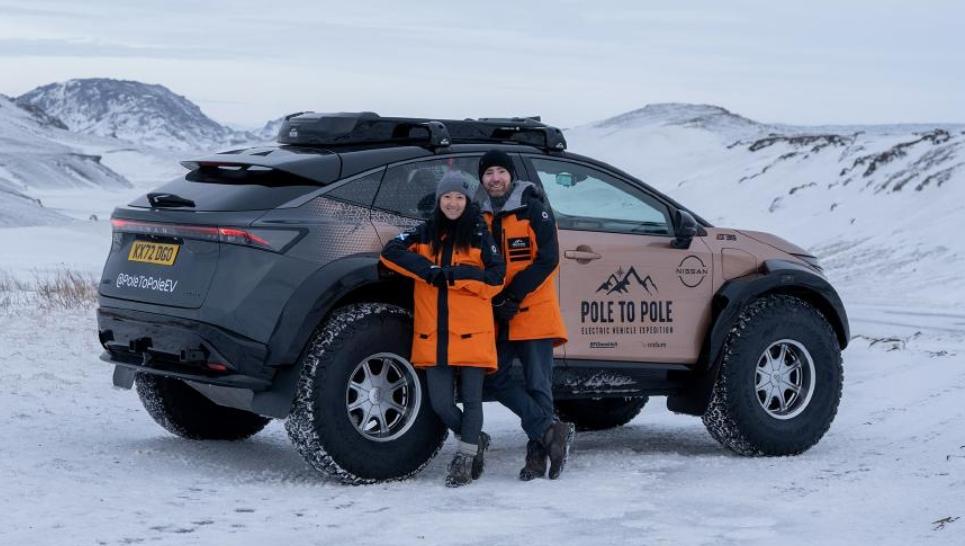 Arctic Trucks and Nissan join forces for a groundbreaking expedition from the Magnetic North Pole to the South Pole, covering a distance of 17,000 miles. The journey will be made in the Nissan Ariya AT39, the first electric vehicle developed by Arctic Trucks, a renowned company in the field of extreme vehicle customization. The ten-month expedition will be led by British adventurers Chris and Julie Ramsey and will traverse 14 countries, commencing on March 23, 2023.
The Ariya AT39 is an electric vehicle that has been expertly modified by Arctic Trucks, a company renowned for its extreme vehicle engineering. The modifications include adjustments to the body, suspension, steering, brakes, wheels, and more, all while maintaining the balance of performance and efficiency of Nissan's electric vehicle architecture. The vehicle comes equipped with:
Arctic Trucks re-engineering,
BFGoodrich KO2 All-Terrain tires,
strengthened underbody armor,
and multiple Arctic Trucks hitches.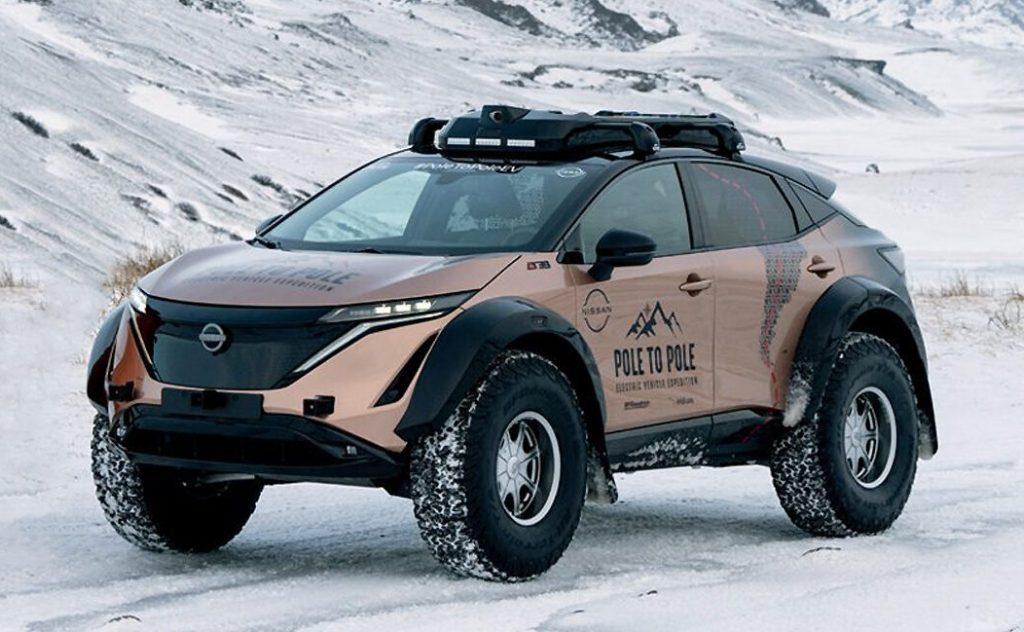 Emil Grímsson, founder of Arctic Trucks, has highlighted the company's specialization in providing logistical support, engineering expertise, and expedition planning for projects in both polar regions. Arctic Trucks vehicles have been proven to be five times more fuel efficient than traditional alternatives, and the company is committed to seeking further improvements. While acknowledging the challenges that battery-based electric vehicles face in extreme cold conditions, the company is excited to contribute to developing solutions.
Moreover, Grímsson expressed:
"The polar regions hold great importance to us all, for multiple reasons, which is why operations there will continue to increase. This expedition will offer valuable insights into the development of our upcoming vehicles. We are thrilled to collaborate with Chris and his team to facilitate this exceptional and timely adventure."
Arctic Trucks will offer crucial guidance, path mapping, and operational assistance for the mission, with a focus on the polar extremes. The journey will provide valuable insights into how vehicles can be adapted for use in the polar regions, and it will showcase the everyday functionality of electric vehicles.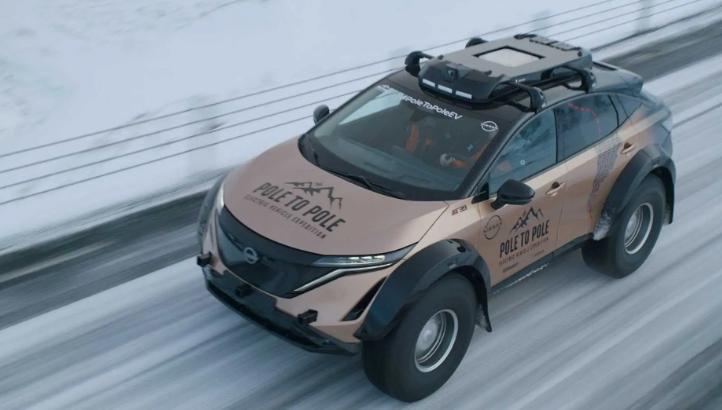 Pole to Pole EV Expedition Leader, Chris Ramsey, stated that their goal for the expedition is to take a standard production EV and showcase its real, everyday capabilities with minimal modifications, regardless of the terrain. The Nissan Ariya they will be using has a factory-standard drivetrain and battery, demonstrating its versatility and capability. Ramsey expressed his excitement to drive the vehicle, stating that it was already a great vehicle, but now it feels even more equipped to handle the journey in style.
Julie Ramsey, who will be co-driving on the Pole to Pole expedition, expressed her excitement about the upcoming journey. She mentioned that the planning and preparation for this expedition have been a significant part of their lives for the past four years, and they are eager to begin the journey in March. Julie expects to discover many interesting initiatives from communities and individuals who are taking positive action against climate change during their trip. She looks forward to sharing these experiences and stories with everyone. According to Julie, their expedition is a world-first, making it an exciting opportunity.