Dreaming of adventure in a massive pickup truck equipped with everything, including a kitchen sink?
Japan's Isuzu has the answer – with a special expedition-ready version of its new D-Max Arctic Trucks AT35, which I spotted this week at the Commercial Vehicle Show at the NEC in Birmingham.
Created by the British Isuzu team, codenamed Basecamp, it's based on the standard AT35, which went on sale this month for prices starting at £47,999.
It includes a roof tent, refrigerator, three-burner gas stove, 12-liter folding sink, luggage space, a safe to store the gas canister, water and fuel canisters.
With 4×4 drive, 3.5-ton towing capability and a maximum payload of 1,161 pounds, it features 17-inch black Arctic Trucks alloy wheels with 35-inch LT315/70 R17 off-road tires.
The lightweight roof tent, which can be reached by stairs, has a sky-view window that gives you extra light during the day and a view of the stars at night, as well as an interior world map that inspires an adventurous spirit of travel.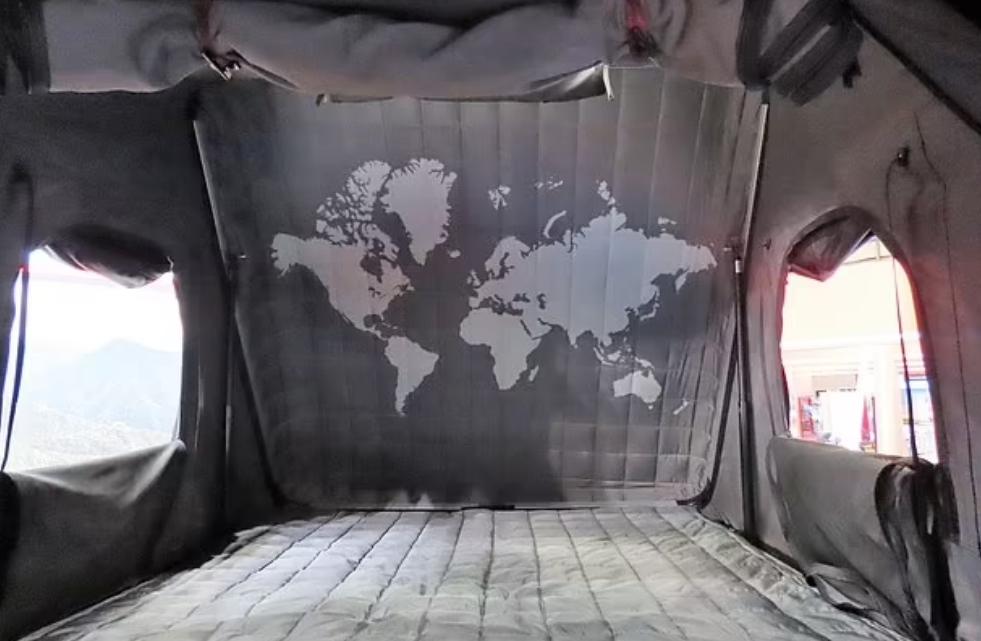 Isuzu UK product manager Brian Wheeler said: "The Basecamp is designed to conquer all types of landscapes and be a true adventure vehicle. It showcases the extreme character and capability of the new AT35 and really includes everything you need, including a roof tent and a kitchen sink!
"This is a professionally redesigned vehicle with significant improvements to the body, frame, drivetrain, suspension and tires. The new flagship model of the D-Max lineup retains its commercial vehicle status without sacrificing payload or towing capacity and comes with a five-year Isuzu warranty or 125,000-mile mileage."
Isuzu was founded in 1916 in Japan and began importing the Trooper model to the United Kingdom in 1987.